Hemp Farmer Seed Trial Kit #1

Hemp Seed - Fibre / Grain Variety .3% THC Max.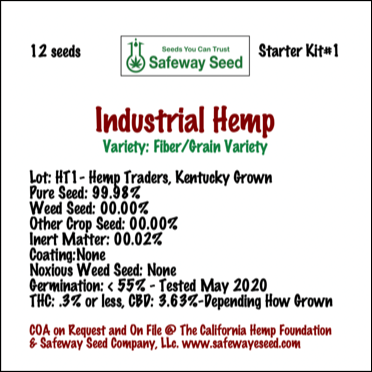 USA Grown Seed - Custom Curated Box

Bio-degradeable box and contents;
except the plastic zip-lock seed bag (re-use).


* This kit contains 12 Hemp seeds. We guarantee you will be able to germinate and grow 2 or more plants with this kit by following the instructions. These are mixed seed lots, not premium seed lots. Premium seeds lots are available from several breeders,
contact us for more information
.

Have fun and learn!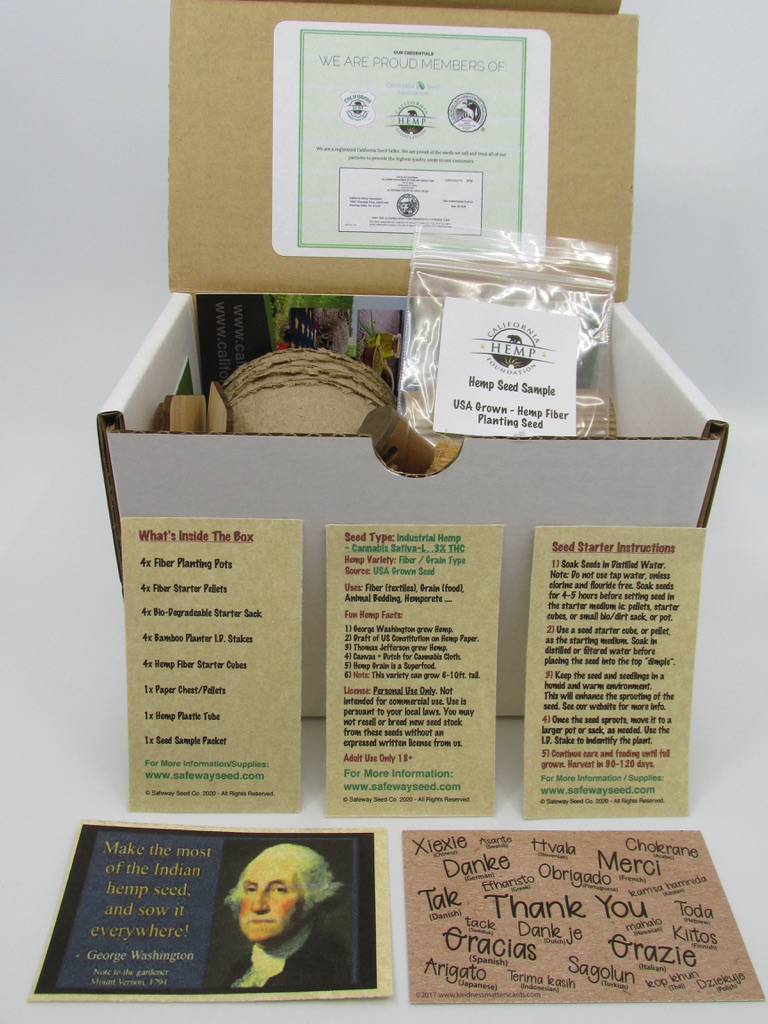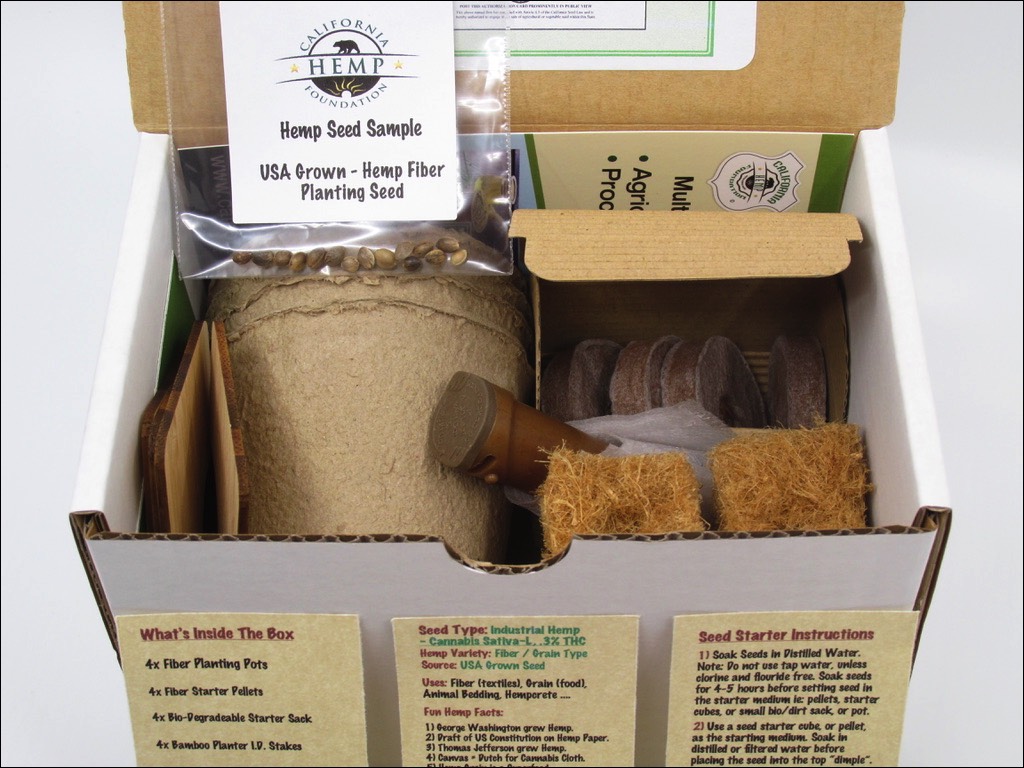 Price is $19.95 plus S&H, for a total of $26.85, which includes shipping and a handling fee of $5.00, and $1.85 Los Angeles County sales tax of .095%.
License:
Personal Use Only
. Not intended for commercial use. Use is pursuant to your local laws. You may not resell or breed new seed stock from these seeds without an expressed written license from us.

These educational kits are being provided as a service to potential Hemp farmers. Try growing Hemp before you invest large sums of money and your time.
Intended for Adult Use Only. 18 years old, or older.
Note: $5 from the sale of each kit you purchase will go to the California Hemp Foundation, a 501 (c) (3) that supports farmers with Hemp education, workshops and research.

The California Hemp Foundation was a sponsor of Hemp Research farms throughout California, the UC Davis Hemp Summit in 2018, and the Imperial County Hemp Expo in 2019. CHF was a sponsor of the Hemp Building Workshops in Idaho, in 2019. Your support is needed and much appreciated.