UC Davis iHemp Summit 2018 and EcoFarm Sponsor for 2019
Update: June 6, 2018: The California Hemp Foundation becomes a voting member of the California Crop Improvement Association. The CCIA is an affiliate of AOSCA.
Update: September 17, 2018: The California Hemp Foundation is now a member of the California Seed Association in pursuit of our goal in sponsoring the "California Industrial Hemp Cultivation and Production Revitalization Project".


The project(s) are underway! Interested parties should contact the California Hemp Foundation for more information. The research project envisions including farming entities statewide, to accomplish our goal of re-introducing Hemp to the farming communities and in doing so, re-introduce Hemp into our everyday lives, for everyday citizens of California to benefit by. The projects listed below are smaller parts of the overall plan, crafted county by county to fit the needs of each local community.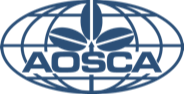 Please Support Our Friends and Sponsors:
We are a 501 c(3) Non-Profit Foundation
Your Contribution Is Tax Deductible
We can supply the IRS letter upon request.